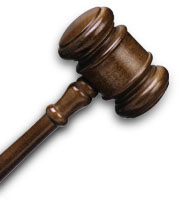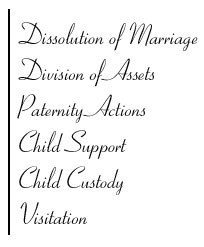 Click on Laura's Photo to read her bio.
One of the most difficult times we face in life is during the dissolution of a marriage.
The break-up of a family, custody of children, and the division of marital assets and debts can be emotionally overwhelming. You need the benefit of dedicated legal counsel. I offer compassion, understanding and a thorough knowledge of the law.
The single most difficult issue to face most parents is child custody. Are you prepared to protect your rights as a parent? Having the right attorney represent you in custody issues will ensure that those rights, and your child, are safe and secure. But what about support during the process? As your attorney, I will assist you in handling the day to day issues that bring more stress to an already stressful situation. Help will be there for…
• Child Care & Day Care
• Child Support Assistance
• Visitation Arrangements
• Transportation Arrangements
For some, these issues may be manageable, for others they are monumental. As your attorney, your concerns and needs are also mine. If you are in need of professional family law services, I invite you to
email
or call me today to schedule a confidential consultation at no charge.
---
Site best viewed with Internet Explorer 5.0 or Netscape 6.0 or higher.
Copyright 2003 by the Law Offices of Laura Whitefield, all rights reserved.
Questions or comments regarding this site should be directed to the
webmaster
. Site design by
RC DIGITAL DESIGN
.
---